Almost Skateboards x Kingpin Skate Supply Deck 8.5" Aztec Collab Only 25 Made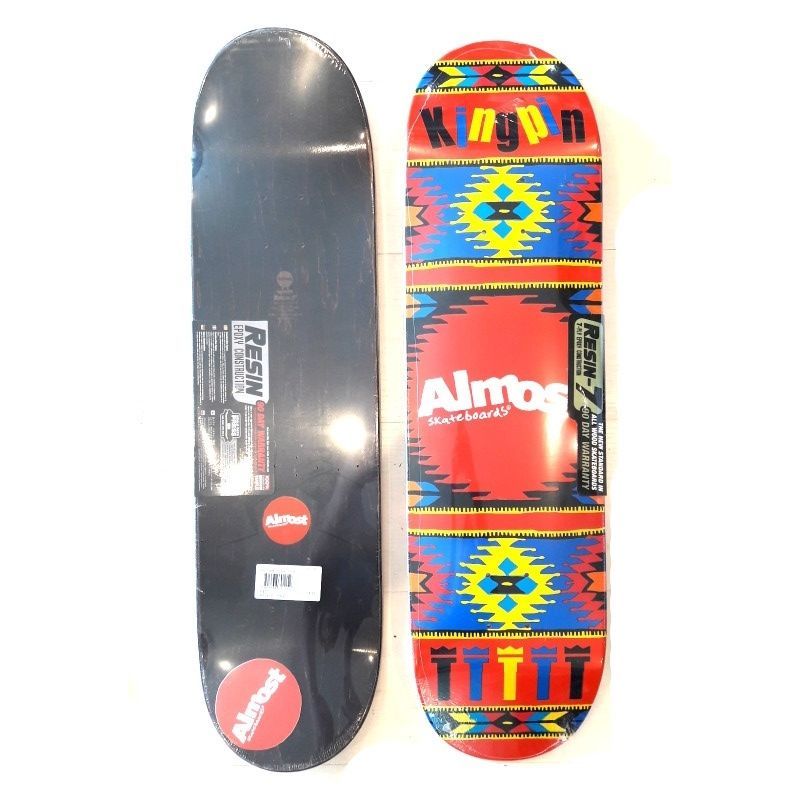 ALMOST SKATEBOARDS X KINGPIN SKATE SUPPLY
They're finally here! The limited edition Almost Skateboards & Kingpin Skate Supply Collaboration has hit the shelves. And we're proud to have this collab with Almost founders, Daewon Song & Rodney Mullen! This new deck features the Aztec design with a custom-designed kingpin logo and crowned kingpin flags. Two skateboard power houses in one superbly classic shape! Kingpin Skate Supply began in 2009 with a full-length film '
Bootleg
' showcasing the talents of the entire team including Jake Brown, Renton Millar, Sam Giles, Mullan, Rojas, Adams, Maca, Jack Fischer, Sloth & Kieron Brodie. It has since expanded its operations into a full blown board company with a solid apparel and distinct accessories line that everyone loves.
Features
Almost x Kingpin Collab
Aztec Limited edition
Only 25 Made
R7 Resin 7 Epoxy
7-Ply Construction
Single Deck Press
100% Canadian Maple
Free Dynamite Grip with your deck! While stocks last.