Lakai Shoes The Final Flare DVD Skateboard Video New Ft Mike Mo, Bieble, Koston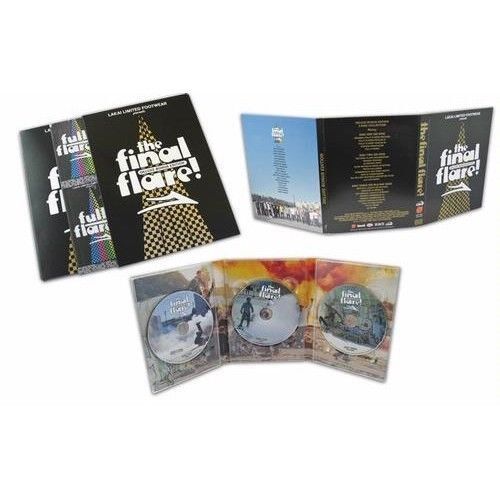 LAKAI SHOES
This is the authentic Lakai Final Flare Deluxe Bonus Edition DVD complete with tons of Deluxe Bonuses. The Fully Flared DVD from Lakai Shoes. One of the most anticipated videos ever! Lakai presents their first ever video featuring some of the best in the game; Eric Koston, Mike Carroll, Guy Mariano, Cairo Foster, Brandon Biebel, Rick Howard, Jeff Lenoce, Anthony Pappalardo, Rob Welsh, Scott Johnston, Jesus Fernandez, The French Conection, and the Royal Family. Co-starring Alex Olson and Mike Mo Capaldi. Directed by Ty Evans, Spike Jones, and Cory Weincheque.
Features
Brand New 
Full Length Movie
HD Blu-Ray disc, 
48-page photo book, 
2 SD DVD discs featuring the original cut of Fully Flared, photos, alternate edits, never-before-seen footage, Lakai's documentary Behind The Flare, and more!
Free Dynamite Grip with your deck! While stocks last.