Primitive Skateboards Assorted Stickers 10 Pack FREE POST Skate decals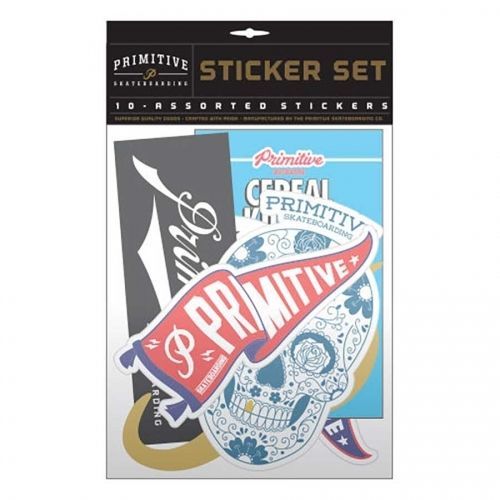 Primitive Skateboards 
This Primitive Skateboards sticker pack is by far the highest end assortment of stickers around and the best items to deck your gear out with! The perfect combination of style and substance, which feature many of the iconic Primitive logos to show off with or add to your sticker collection. If you've been searching for stickers to fulfill all your needs and then some, look no further—this sweet pack will get the job done!
Features
Brand New
10 Pack
Assorted Logos
All Primitive Stickers
Designs due to availability
Free Dynamite Grip with your deck! While stocks last.