Supra Shoes S1W Grey White USA SIZE Hip Skateboard Mid Style Sneakers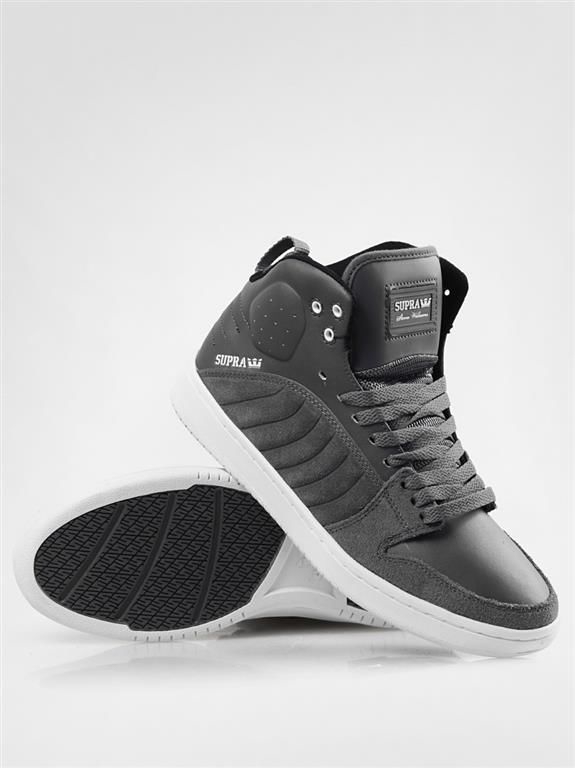 SUPRA FOOTWEAR
SUPRA Footwear founded by Angel Cabada, who also built KR3W Clothing, is recognized around the world for it's ground breaking silhouettes, unique combination of materials and dynamic colors. Delivering some of the most amazing shoes at the moment, with a devotion to the highest quality footwear that skateboarding has to offer. Other devotees of the Supra brand are big hitters like JayZ, Justin Timberlake and Lil Wayne.
Features:
Brand New
high performance mid top
lightweight, cored out, cup sole
SUPRAFOAM footbed with impact technology. 
ankle protection pod
The padded heel-pull insert delivers both functionality and added comfort
Free Dynamite Grip with your deck! While stocks last.