Tensor Trucks Mag Lights TENs Hollow Magnesium FREE POST Set of 2 for Skateboard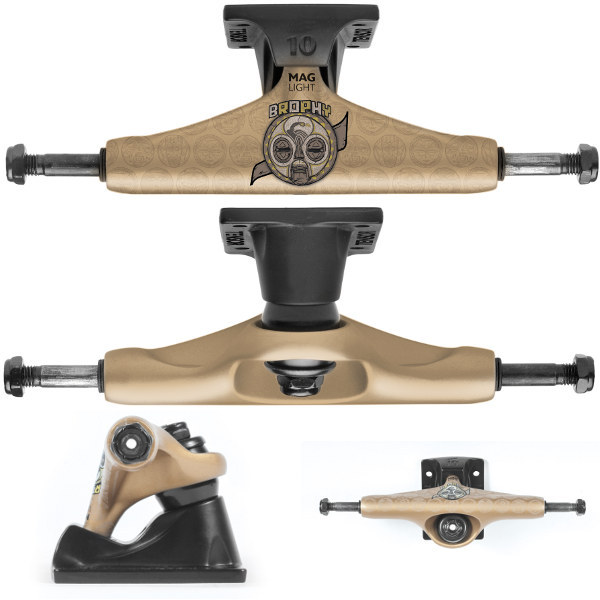 TENSOR TRUCKS
Tensor trucks are one of the most highly engineered skateboard trucks on the market. Tensor trucks are like the Porsche of trucks, and have the brilliance of skateboarding legend / engineer Rodney Mullen as a driving force. Tensor Magnesium TENs are lighter and make grinding a breeze, the kingpin is lowered to prevent abrasion and the bushing seat / pivot cup are redesigned to a new position which guarantees responsive and sharper turning. Ground breaking!
It's the truck of choice for technical skaters such as Rodney Mullen, Daewon Song, Joey Brezinski, Zared Bassett, Manny Santiago, Filipe Ortiz, Andrew Brophy & TJ Rogers!
Specifications
Set of 2
Brand New Mag Lights
Interlocking Bushing System
Lightweight Hollow Kingpins
Non-slip Hollow Axles
Speed washers
Refined Structure
Optimize Turning Ability
Hollow Base Plates
Feather-light Magnesium Hangers
Free Dynamite Grip with your deck! While stocks last.