Zero Skateboard Deck Burman Friday Night 8.25" Impact Light FREE Post & Grip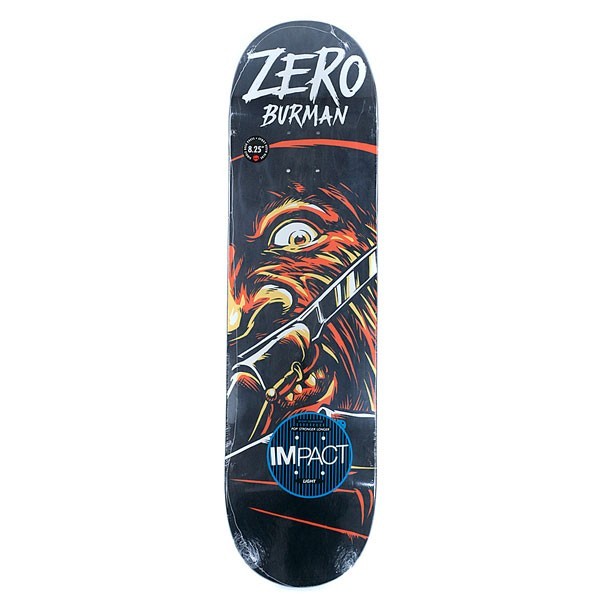 ZERO SKATEBOARDS
headed up by skateboard legend Jamie Thomas. Known for his "Leap Of Faith" Gap which was over a handrail & then down an 18 foot drop! This limited edition release is constructed with Dwindle's Impact Light carbon fiber technology to fend off de-lamination and keep that pop fresh for days. A single deck press technique keeps the shape consistent from board to board. Veneer colors may vary.
Specifications
Brand New
Signature Pro Model
7-ply hardwood maple
Single Press Deck
Impact Light Construction
Note: graphic on top says Garret.
Free Dynamite Grip with your deck! While stocks last.